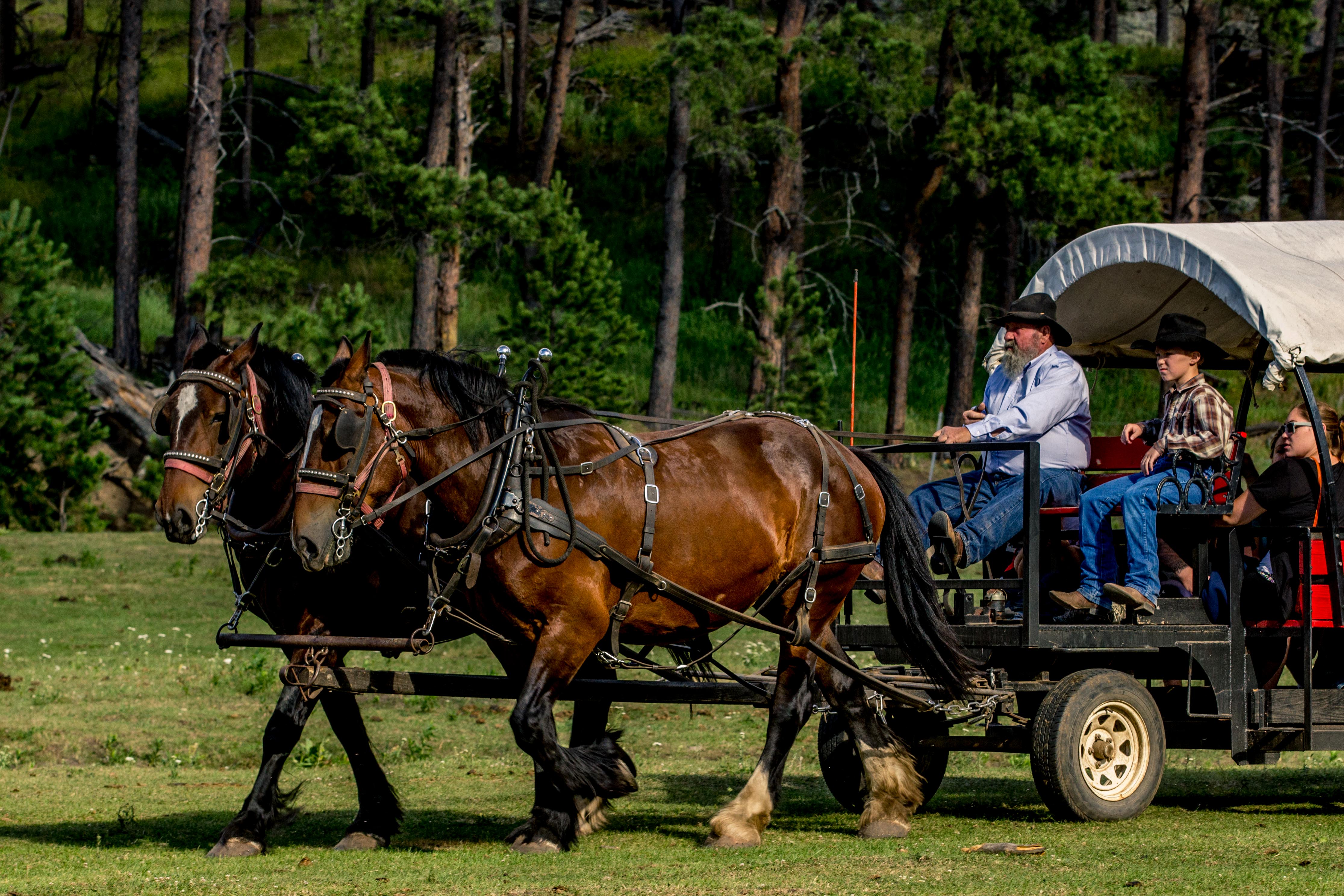 [text_output]Enjoy an authentic chuck wagon dinner in the evenings at Palmer Gulch, hosted by Jim and Erica Husted.
Ride the trail to the chuckwagon site horseback or by horse drawn covered wagons.
You'll experience campfire style music by Paul Larson and his comedian sidekick Donnely, who happens to be one of the teamsters, who will drive you to the chuck wagon dinner site.
Of course the main highlight is the authentic dutch oven cooking and open flame grilled steaks![/text_output]